Posted by AmorCielo | Under
Meme
Saturday Apr 23, 2011
This blog under my name (amorcielo.com) has been put up since last February 2011. I had been pre-occupied revitalizing my Brown Pinay's social connection to the blogosphere, that I did not even noticed that this blog (My Point of View) has been so lonely with friends…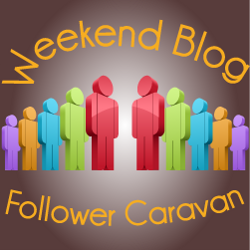 Brown Pinay's visitors stats and analytics has significantly improved a lot when I joined Weekend Blog Follower Caravan (WBFC). I am very optimistic that it will also do wonders with this blogs and all the blogs of those who joined in this WBFC #10.
This time the Weekend Caravan is generously hosted by Mommy Rubz - OnlineBiz and Resources
I will surely visit all the participants of WBFC #10. For those who played this week just leave me a message since it is always nice to know that you happened to pass by my humble blog. Cheers!!!
I hope you can also visit my other blogs too:
Brown Pinay
Brown Pinay's Food Trip
GCircles- A Woman is the Full Circle….
Status Ko :Eksena, Hirit, Patawa ATBP…
PartyPreppies – Philippines Ultimate Party Resources
Webby Contest
OFW Station – OFW Guide